Podcast: Play in new window
Subscribe to the Journey Coaching Podcast RSS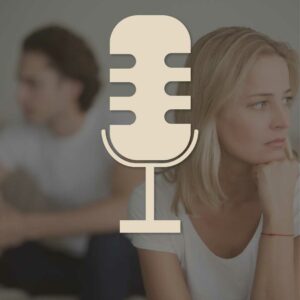 On this podcast episode, Jeff, Terry and Don answer questions from listeners about porn. From lying about pornography, to lack of connection because of porn, Jeff, Terry and Don offer encouragement to those struggling with porn inside their relationships.
Answering your questions on porn:
The main reason we are doing this is to share what Christ is doing in our lives and what he has placed on our hearts to talk about.
Question 1: Why does someone use porn yet tell me I'm attractive?
Answer 1: People use porn for a variety of reasons, but usually it has nothing to do with how attractive you are. In some cases, when only one person in a relationship uses porn, his/her use likely started long before your relationship began.
Question 2: Why does porn hurt when it's done in private?
Answer 2: People who complain about their partner's porn use often say that they feel as if it is an affair with another person. For that person, the intimacy that they were looking for within the relationship feels threatened. Or they fear that their partner will be thinking about the porn images instead of them when being intimate.
Question 3: Why is he lying to me about using pornography?
Answer 3: People lie to avoid getting into trouble or because they believe that others around them will be hurt and upset if they knew the truth. Ultimately, they lie so that they can continue using pornography in private.
Question 4: Why does his use of porn make me feel like we can't connect?
Answer 4: Sexual activity is an emotional and physical bonding process. When your partner is using porn, it can feel like he/she is connecting with someone other than you.
Transcription:
Don:
I can tell anybody that's listing, if you do piddle with porn, you're addicted to porn, or you've ever been there, you've heard any of my earlier podcasts, it's been well over a year that I've been sober. This the most hopeful, heartwarming thing I've ever felt is to be sober. But let me share with you all, to be porn-free is every bit just as rewarding as being sober and drug free.

Jeff:
Hey everybody, this is another Journey podcast, and today we are taking a deep dive. A deep dive.
We're going to be talking about pornography. We're going to be talking about sex. We're going to be talking about relationships. Now the key thing here is just a little disclaimer, you may hear some things on the podcast today that you have not heard in other areas and you may hear some things that are going to offend you and make you mad. That certainly is not our goal, but we're not afraid of that either.
We're going to say some things that are on our hearts and we're going to just have some good conversation.

Jeff:
I've got a couple of people here with me that I really respect around this topic. One of them is Terry. Terry is a licensed full-time counselor. We like to say that Terry swims in the deep end of the pool. So how is life in the deep end of the pool there?

Terry:
Good. Glub, glub, glub.
Jeff:
Lots of background. Another person we have in the room is Don Evans. Don is a good friend and we can talk about different topics all day and we can just theorize and we can have these educational conversations, or we could just talk to people that have really lived some of these topics. Don, you've
lived this topic, haven't you?

Don:
Yes, Jeff, I've had quite a bit of experience over the years. Just for the listeners, I'm a 61 year old man. But yes, I've had many encounters with that, and that's why I'm here today to see if I can share some insights on the do's and the don'ts of… I don't condone it at all, but I just was blessed to be here with you folks today, and especially Terry and you, and I think Sarah's even in the room today kind of listening and going to help us out a little bit.

Jeff:
Yeah. Right, right.
Don:
So we'll see if, like you said, we're not here to make anybody mad at all. Some of the things we say may offend people. I'll be the big guy that says right up front, we apologize in advance and hope you forgive us, but we're going to run at this as more of what Christ would expect of us and share a little side of that with you whether you're Christian or not. It's up to you. We're not judging anybody. Certainly not. But I think if you listen to it from a Christian perspective and think about it a little bit before you get all fussed up out there and maybe just apply yourselves a little bit and take a good look in the mirror, you might enjoy our podcast today. So let's get going, folks.
Jeff:
We're going to get real. We're going to get real. So yeah, and you mentioned Sarah. Sarah is here with us along with the Annie. So yeah, we're just going to jump in here.
Jeff:
So let's just dive in and answer a few questions, here. Okay, Terry and Don?
Don:
Yeah.
Jeff:
So first one. Why would he say he found me attractive but then need porn? Who wants to take that one?
Terry:
I think that's a real common question. I've heard that before from other women. There's a definite issue with a woman's self esteem when the man is using porn. There's this feeling that I'm not enough and where do I go with this? I think to realize that it's probably not about you. You may be very, very attractive, I'm guessing. But it's more about the fact that he is probably hooked on porn and porn is a fantasy relationship.
Jeff:
Well, and you talked about attractiveness, too. I mean beauty is in the eye of the beholder, so there is no perfect attractive person out there. So it really is going deeper and building that relationship deeper, right?
Terry:
Correct.
Jeff:
Yeah, yeah.
Terry:
In a lot of cases, the men have been using porn since age 12 or earlier, and so it's pattern with them.
Jeff:
Just a habit. A bad habit.
Terry:
I talked to some people before in my counseling practice where they said, men specifically, who said, I started looking at porn when I was very young and that's all. I basically did it until I was in high school or beyond. I tried to have a relationship, and every time I tried to have a relationship it fell flat because I had no idea how to be in a positive relationship with another human.
Jeff:
Right.
Terry:
Just to understand that, first of all, it's not about you, it's about them. You may be the most attractive person, you may be the best in bed, and ultimately they may still go for the porn because it's just about them and it's about the issues that they're dealing with.
Jeff:
So let's jump into the next question here. If my partner is watching porn in private, I'm told it shouldn't hurt me, right? Because, hey, if it feels good, do it, right? But it does hurt me. What should someone like that do with those feelings? Because they're real feelings, right?
Terry:
Oh, absolutely. Yeah. It makes perfect sense that you would feel that way. It does hurt. If you think about the core reason for marriage, marriage is about intimacy, and when somebody is doing something with another outside of the. Try this again. If somebody is using porn, it's taking away from the intimacy of that relationship. You should be hurt.
Don:
Yeah.
Jeff:
It could be a deep, deep hurt, right?
Don:
Well, yeah. I was in a relationship that was like that and the comments were made that were repulsive to me. I always thought I was a pretty good fellow. You all talk about the women all the time. Well, she's good looking and she's pretty and why is he watching porn? Well, I'm going to have to throw one in for the guys. I was married to a woman that only talked about if there was other men in the room, wouldn't that be exciting?
Jeff:
Wow.
Don: Well, how do you think that made me feel? I'm a macho, big Henri kind of character. You think we're all tough and bullet proof? Have your loving wife tell you that don't you wish your friends were in here and
could see us doing this? That'll tear a guy down too.
Jeff:
Yeah. Wow. Yeah.
Don:
So us guys are going to have one for the team too.
Jeff:
That's right. That's right.
Jeff:
So next question is why is he lying to me about using pornography? You may see that a lot in your practice, too.
Terry:
Absolutely.
Jeff:
Even as they come into your office, maybe dancing around the issue, I would guess.
Terry:
Yeah, yeah. It is because he knows it's going to upset you.
Jeff:
Yeah.
Terry:
So he lies about it.
Jeff:
Yeah. Yeah. Yeah. So simple.
Don:
It's real easy to tell lies just to get what you need. You're going to fill your own self satisfied needs, so you're going to lie and tell her she's great and she's beautiful when you've been watching porn for 5 or 10 years. Hey sweetie, you look really hot. You start dating or whatever. I don't want to give a long answer, but, yeah, it's a game. It's the kill, the hunt, we're going after. Men typically go after women and they just look at them and they visualize.
Don: I know, Terry, correct me if I'm wrong, but there's science that men are visual, physical, women are emotional, is what fires their cylinders, you know? If we're a motor, I see a shiny Peterbilt, I'm excited. A woman goes, eh, it just looks like a truck to me. But if I can cuddle with it, then it'll make me happy.
Terry:
Exactly.
Jeff:
There's Don cuddling with a Peterbilt truck. We don't want to think about that.
Don:
Yeah, well, I never have, yeah.
Terry:
I've seen guys cuddle with trucks. It's really not exciting.
Don:
It's pretty cool.
Jeff:
Anyway, next question. Why is his use of porn making me feel like we really can't connect? Is there something there that's missing?
Terry:
Absolutely. If you think about it, he's connecting with something else. He's connecting with a computer, a phone, a tablet. He's connecting with a picture. He's connecting mostly with the fantasy in his own brain. Of course, there's something missing. He's not connecting with you.
Don:
Yeah, there's no connection at all. I mean, if he's thinking about porn, I don't know, unplug the computer, turn his device off, because he's focused on it anyway. I've been there and done it, so don't be no haters out there. I've seen it. But you can't be in a relationship with somebody if your mind is
somewhere else.
Jeff:
Hey, and can we just get to Don's a pretty bottom line guy, so we can talk about this. Again, it's good to process through this, talk to a trained therapist, a counselor. Again, coaching, get into a relationship, a guy with another guy, a gal with another gal, and really have those good conversations. But you said something earlier, Don, and again, Don's not going to stretch this out into 50 paragraphs, but you said something about a guy using porn, what's the next step? I mean, it was pretty short and to the point.
Don:
Just quit watching it. It's just like anything. If you've got an addiction with anything, you can go to Terry's office, I can set an appointment with her, and she's going to tell me and my doctor is going to tell me, Don, you just need to stop drinking. When I almost died a year ago October from drinking, we stopped drinking and I'm still sober. So I mean, there's no easy way to do this. I think the world's been misled by, well, just take it one step at a time and cut down. No, just quit it. You have to stop because you got to
get rid of it.
Terry:
You can't break the addiction to anything part time. It's really important that-
Jeff:
Yeah, right. Exactly. Exactly. So yeah, just say no.
Jeff:
Next question, why can't I do whatever I want with my own body? I mean, my partner's just being silly or being a prude or just upset about my watching porn use. Why can't I just do whatever I want if I'm the person using the porn?
Don:
You can do whatever you want, just don't expect much from your partner or anybody else. If you think you can justifiably do whatever you want, then don't expect your spouse, he or she, to love you and want you. Just come on, keep it real. It's just a low expectation. I'm tired of it.
Jeff:
Don, say what you're thinking, man.
Don:
I just did.
Terry:
I guess it comes down to the fact that you have a partner. Your partner isn't being silly or being a prude to be upset about the porn use. She is or he is feeling the disconnection, feeling like they want to connect with you. Why is that a problem that they want to connect with you? I would look at it as a
compliment.
Jeff:
Right, exactly. Next question here. Sometimes it appears that it's an addiction. I've asked my partner to stop, but they just can't seem to do that. So how do I help them realize that it's hurting me?
Don:
You've just got to be honest and tell them.
Jeff:
Yeah.
Don: I mean, I honestly would. I had to do that in a relationship, in a marriage, and said, I'm throwing all your
stuff out. It's gone. I physically made her watch me carry it out and throw it in the burn pile. We're not doing this. If I find any more of an in here, you'll be the next to go.
Jeff:
Yeah.
Terry:
How did that work for you?
Don:
Not real well. She left a couple of years later, bless her pea picking heart.
Jeff:
Again, some times you have to, and Terry, your background is also as a nurse, sometimes you've got to clean out the wound and it's uncomfortable and there's some hurt before it gets better. So, again, some of this stuff isn't always easy and simple, but like a wound, oftentimes things need to just be cleaned out, correct?
Terry:
Yeah. Yeah. But I'm looking at it from more of the addiction standpoint. I also have a certification in addiction counseling, and it does. Pornography use can actually cross off all of the same kind of criteria as for an addiction. Even though it's not cocaine or alcohol or anything else, it still stimulates the same parts of the brain. You become addicted to the dopamine rush that comes from using porn.
Don:
Well, here again, isn't it just like we've all heard before I even became a Christian? It's a sin, but we all try to define sins. You just said it, Terry. Well, I'm not doing drugs and I'm not doing alcohol and I'm not doing this, but I'm watching the little porn. Okay, what's the difference here, Willis? There's no difference. It's still a sin.
Don:
If you're not a Christian, maybe I'll waver a little bit on that. But I mean, come on people. If we're professing to be Christians and you're saying that you're struggling with porn, you're struggling with your relationship with your wife, what do you think Jesus thinks of you? He wants to love you. You're a creation, his, but yet you cheat on your wife and watch porn and you don't feel any conviction over that? I don't know, maybe this cowboy's missing something, but I think it's messed up.
Jeff:
Well, going to that for a second, Don, I think when we use the word Christianity sometimes or the Bible or whatever, I think sometimes people look at that as a hammer. Hey, it's designed for our own good. So these things, again, when we are in healthy relationships, it's really better than a lot of these unhealthy things, but we just have to take the steps towards those healthy relationships.
Don: Amen.
Jeff:
Another question here. I feel lonely when he uses porn. Why can't he give that attention to me? So this is the person, again, not that's involved in the pornography, but really is affected by it.
Terry:
I think the question itself answers something. The fact that he's using porn and she's feeling lonely, that the attention that should be going to the spouse is now going towards this device, typically. I mean, I think the question answers itself in a sense.
Terry:
Ultimately, it comes down to when I have a woman or a man or someone in my office who asks something like that, one of the things I try to remind them is, first of all, you can't control anybody else. The only thing you can do is control how much you let that affect you. Tell him or her, I guess in this case it's a him, tell him that you're lonely, tell him that you want the attention that he's diverting towards something else devoted towards you, and then decide, what am I going to do with that? If it doesn't change, I have to decide do I set some more boundaries? Do I walk away? What am I going to do with this? But ultimately you can only control yourself.
Jeff:
Right, right. Well, I think we need to wrap it up for today. There's lots more questions we can answer and we will down the road. Not only questions about a sex, pornography, there's a lot of relationship kinds of topics out there that we can get into. Things about jobs, about anxiety, depression, there's relationship things in terms of divorce that are going on. There's a lot of things that are on people's minds. Again, at Journey we just want to help you to move forward well, to have those healthy, emotional, physical, and spiritual factors in your life that build healthy relationships with the people in your life.
Jeff:
So next steps for those of you who are listening, the first one, if you are in deep weeds on these matters, check out a good therapist, a good Christian therapist, in your area. You can Google that under Christian therapists to just make those appointments and to find that person that you're comfortable with. You can always go in, talk to someone, see how it goes, and just make sure the match and that relationship is
good for you.
Jeff:
The second thing you can do is just continue the conversation here at Journey Coaching. We would like to talk with you more and we would like to direct you to those individual one-on-one relationships, guys to guys, gals to gals, where you can start to really grow in a healthy way.
Jeff:
So again, thanks for listening and we'll talk again soon.

Speaker 4:
Thank you for listening. Tune in next time and make sure you like and subscribe. Visit us at JourneyCoaching.org and check us out on Facebook and Instagram. Start your own journey at JourneyCoaching.org.