Podcast: Play in new window
Subscribe to the Journey Coaching Podcast RSS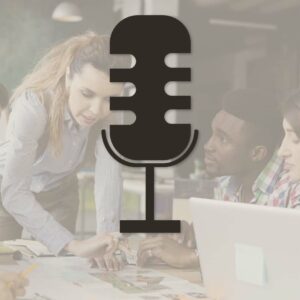 Leaders Leading:
Everything Rises and Falls on Leadership
Welcome back to the Journey Podcast! In this episode Jeff, Lianne and Annie discuss why it is so important that leader's lead in their area of giftedness.
Transcription
---
Jeff: One of the things we want to talk to today's topic about is really about leaders leading. It's something that is a topic that is so important. Everything does rise and fall on leadership. We'll unpack that a little bit and do that with Annie, and talk about this whole concept of leaders leading.
Lianne: Welcome to Journey. Welcome back. Today, we're going to have another interesting conversation. I'm sitting here. This is Lianne. I'm sitting here with Jeff and Annie. First, we want to welcome Jeff because I'm quite interested to hear about the topic today. Can you share a little bit about your background? What led you to this topic?
Jeff: Well, this is actually a topic about life and ministry and relational growth and all that stuff, which is a weird topic for me because I'm a marketing guy. You think, "Well, what is marketing having to do with Journey Coaching or relationships or people growing in their emotional and spiritual and physical health?" I guess the common thing with marketing and the definition of marketing is you're trying to meet the needs of a consumer. Well, if you take the word consumer out of there, and you say, "Well, in marketing, we're trying to meet the needs of people, and what greater need do people have than healthy relationships?"
Jeff: There's not many. Really just a quick synopsis of my background, I grew up in the car business. I swore I'd never get into the car business. I went away and got a degree in marketing. I worked at a very large ad agency. I worked in radio and TV media. I had a marketing consulting company and got back into the car business. That was 27 years ago. It seems like seven years ago, but 27 years ago. Through all this, even though my day job was in these different marketing arenas, I've always had a heart for the local church and for Jesus.
Jeff: It was an easy sell. It's like when I was a kid, I even remember, "There's a God. I'm not it, and Jesus is who He says He was." I got that. I get it, there's a lot of people out there that really have a lot of questions and they haven't crossed the line of faith, but I was that easy, simple line of faith crosser at an early age. Anyway, in terms of my background then, so I've been around church world for a long time, and so one app that was opened in my life was this marketing thing. The other app that was opened in my life is church world, and these things came together and collided. That's where this stuff is bubbled up to the surface, and where I just have helped Journey have been birthed over the last five plus years.
Lianne: Let me interrupt you real quick. Now we're talking about marketing and we're talking about things like this and car dealerships, but the big surprise here is that we're really going to be talking to pastors today, so pastors, church leaders, we're inviting you to lean in and hear a little more about the topic. I'll leave that up to you to introduce it.
Jeff: Well, and before I introduce that, maybe we should introduce Annie here who I've gotten to know, and my wife and I have gotten to know over the last probably, what, six, seven, eight months. Annie brings a perspective of… Well, I'll let Annie introduce herself. She can tell her own perspective.
Annie: Tell a little bit about myself, I too have a heart for the people, God's people and the church, but being a church person myself, I've recognized that there's something that there's a hole that needs to be filled where connection has been lost or missed. It's something that in the church world we're craving just like the rest of us are craving. It's just the desire for connection and desire for fulfillment, being around God's people.
Lianne: Awesome. Welcome Annie as well.
Annie: Thank you.
Jeff: One of the things then that's really been on my heart over the years is just a love and a care for people, because, again, whether it's marketing, whether it's church, whatever, I mean people do matter. One of the things we want to talk to today's topic about is really about leaders leading. It's something that is a topic that is so important. Everything does rise and fall on leadership. We'll unpack that a little bit and do that with Annie, and talk about this whole concept of leaders leading.
Annie: That sounds like a great topic. I'm ready to get going on that. Let's talk about what leadership is talking about different kind of leadership. Can you break down the difference between leadership and pastoring?
Jeff: Right. This, again, is something that if you're not a church person, hang in there because you may get insights on how the church can be better and how it might attract you more. Maybe it might even help you to understand why maybe you've walked away from the church a little bit. Let's unpack this a little bit. It's between leadership and pastoring. There's a lot of really, really sweet, a lot of really good hearted, a lot of really wonderful pastors out in the world. Most pastors feel the call, and they go into the ministry because they might be teachers. They might be more of that mercy, have that mercy gift, that caring gift where they say, "Boy, we really want to come alongside people in their hurt," more of that shepherding gift.
Jeff: You've got these teachers. You've got these shepherds. They get into local churches, and then they're also required to be organizational leaders. They don't do a lot of teaching about that in seminary. In fact, most seminaries do very little teaching about that. On the other hand, in the marketplace, you've got some very strong organizational leaders.
Annie: One thing that I've heard it said, the difference between shepherding, pastoring and leadership is that pastors are really focused on soul care and the care of individuals, the care of people. However, leaders are focused on organizational care or structure where they take on the organization, the things that need to get done, and they're the driving force behind that. They're driving almost in two separate directions. One is focused on soul and one is focused on task.
Jeff: Exactly. Exactly. There's another challenge that comes into play there is if you've got a very strong organizational leader, they're looking at mission. It's like, "What is the next big hill that we're going to identify and then build a team around and then move forward on?" That's very different than that pastoral shepherd person. They're going to look at each person and look at their hurts. You come down to… You've got these very two different personalities. God's wired these two different people very differently. How do they serve together?
Annie: By wiring, you mean strengths?
Jeff: Well, I just mean overall wiring, and so the strengths, the weaknesses. I've heard it said that's cool is I would love a pastor there after the battle's over, but I don't want the pastor leading me in the battle. It's how does that organizational leader who's ready to go into that next battle or reach to that next initiative and really move that out well? How do those people work together? That's a real challenge.
Annie: What do you think that means when somebody says, "I don't necessarily want a pastor to lead me into battle?" What does that look like practically?
Jeff: Well, the reality is if you look at most churches out there, we, as people that go to church, pay pastors to lead and to do a lot of things, because it's like, "Okay, pastor, teach me, care for me, marry me, bury me, baptize me. Lead me. Administrate all of this stuff that's going on." It's about a 150-hour week job if it's done well, which is a little hard to do for one person.
Lianne: Not only is that 150-hour a week job, it also draws on such diverse skill sets is what you're saying-
Jeff: Exactly.
Lianne: … that it's difficult for one person to traverse the whole entire skill set that that needs to have happen.
Jeff: That's the model, but, again, in the world, that's the model that typically keeps being worked, and so for the people out there that don't go to church and they're continuing to drive by these church buildings, it's just showing that it's not really working that well. I mean, we'd have to be leadership starts with defining reality. The reality is if you take a city, like we're in here, the size of our communities, probably let's say the surrounding community, 150,000 people, and if you take the number of churches, and if your church has 50 or 100 people and you add them all up, you ain't going to get anywhere near 150,000 people are engaged actively in their churches.
Jeff: I mean, it's maybe 10 or 15 or 20. It's not the majority, let's put it that way. I think what the call to action here is, "Okay guys, well, let's look at doing something differently to better go reach people and help them grow. Again, going back to this marketing thing, if there's a need, let's try to meet it and do something about it. Let's do something differently if we want something different to happen.
Annie: Practical speaking, what does it look like if a leader is leading in the church so that the pastor is shepherding? What do those two roles look like if they are worked out in action?
Jeff: Well, a leader is an interesting thing because a leader is one of these people that doesn't do any one thing super well when you think about it other than lead. Let's just look at a simple thing. For instance, if you are leading an organization and that organization has a building, and you walk into the building and the doors are falling off of it, the windows are falling off. The doors are locked, whatever. That's not good, right? Well, he doesn't necessarily or she doesn't have to go and unlock the door and make sure everything's in its proper place and the windows actually function, the air conditioning works, but you need that person that's really has that skillset that can do that.
Jeff: It is about building. It is about building teams, and it's just a very key thing that that person is able to build teams very well and to encourage and motivate. I forgot what the question was.
Annie: Practical speaking, what is leaders leading and shepherd like pastors shepherding.
Jeff: It also comes down to the fact that we have to look at, let's say, that a pastor who is working lots and lots of hours. How do we help that person out? Well, there's a lot of us, and I hope some of you out there really connect with this right now because there's a lot of us, not necessarily marketing, but a lot of those marketplace guys out there who have sat in pews for a lot of years and listen to a lot of messages and patted a lot of pastors on the back and said, "Hey, nice job," and maybe if they've been fortunate enough to be well resourced, given lots of money to churches and to hire more staff, but it's like, "Well, ought we not change that model and ought then a few?"
Jeff: There's probably not a lot out there, but there's a few people who have the spiritual gift of leadership who have a proven marketplace experience. I mean, you can tell they just… When they ask people to move, people move. They have people around them, right? They're growing things and they've got healthy families, because that's another thing that this model can fall down all of a sudden, this hypothesis thought of leaders leading. This pilot thing we're looking at can fall down.
Jeff: You can think of people right now, nationally known people, and they can take that next mountain. They can move that next initiative, but you look at their personal life at their character, and it's just a wreck. That's not good.
Annie: I think that's biblical too. You look at examples in the Bible or the elders. What are they doing? What does their home life look like? What does their relationship with their spouse look like?
Jeff: Exactly.
Annie: Then they're the ideal spot for the leaders who have managing their family well.
Jeff: There's a sweetness about how they act and interact with people. There's a sweetness there. Well, the call to action here is then for those gentlemen to step out of the pews and into that leadership role, again, it's the difference. People go, "Well, we don't do that. We just, again, we pay." There's some of these proven people that they can just do this on a volunteer basis. They're resourced well enough. They have time. I know a guy. Actually, he's had his own business for years, decades. His name is Tom. Tom, if you're listening, get on board, man, let's go. Tom gets done more.
Jeff: I mean, he goes in the morning. He's done by 12:00 or 1:00 every day. He runs a multimillion dollar business, and he does it part-time. A lot of these folks have that margin where they can actually go and they can serve a church in other organization, a ministry, and do it really well and do it really well. That's really the first step. That organizational leader needs to step out and say, "Ah, I'm really going to utilize the gifts that God has given me for the local church, which is just so needed."
Annie: I think it comes back to we're supposed to be the body of Christ and we're supposed to be in that body of Christ. We're working out of our strengths and our God-given gifts and talents. One of a God given gift or talent is the gift of leadership. Whereas, the gift of shepherding is a different gift. If we're all in the body of Christ and we're all utilizing our God given spiritual gifts that He's given us, we are working together to be the body of Christ. We're not one person is carrying the whole weight because not everybody can be the head or the arms or the feet. We all need to stand up and the gifts were given, and utilize those so that the church is a good example of Christ.
Jeff: Now, here's the challenge though is as I've been starting to cast out this vision and talk to different people about it, and it's… The concept overall is get into the game, the game of using your gifts to give a life, really get into the game, right? Well, right now, the model says the pastor is really carrying that ball. If you imagine this football and the pastor has it, he's got it, right? He's been hired. He's a seminary guy. He's gone to a lot of school, and he's got the ball. I remember this one conversation. This is a years and years ago.
Jeff: We were offering to do this one event for a pastor to help him out because he couldn't. It just didn't work out. It was like, "We'll do this." Much of us started talking and laid out, "Well, we can do this and then this could happen," but halfway through that conversation, he was like, "No, I can do it." It was really his first. "I can do it." He's just grabbing that ball back. You guys hired me to do this. I'll make it work. I was like, "Oh, rats." It's like, "Rats." The thing is the path for this to work, the pastors have to be willing to pass the ball, and then that organizational leader needs to actually catch the ball and run with it well, but it's that team thing there.
Jeff: You've gotta have both happening, because I can't go up to a pastor, grab the ball away and say, "Guess what? I'm going to lead this thing really well," and he goes, "Excuse me?"
Lianne: We've talked a lot about trust being something that you develop. It's not something that maybe happens right at the first instance, but developing trust. Probably, it sounds like the people that are caring about that pastor and doesn't want the pastor to go through the burnout and the stress of all the things being laid on their shoulders, so it sounds like the people of the church, those that maybe have the skill for leadership, but even other people can help and come in and just encourage and say, "This is something because we care about you. We care about all the people of the church, and maybe you're stretched thin and we want you to be able to work to your strengths."
Lianne: "So maybe let's talk for a minute about the gains that the pastor and therefore all the people that the pastor would be serving my gain from having." You were talking about football analogy, so I have to hit my head. I gotta picture. You said you got the one guy carrying the ball. The other guy carrying the ball. I don't know much about rugby but I always see pictures and they're all carrying the ball down the field. That's the picture you gave me when you were talking about that.
Jeff: That's a great point. I mean, a couple of great points there, Lianne. One is for others that come around the pastor and say… because, I think, sometimes, and again it's just the mindset, it's the mindset of the model. The mindset says if you lay this out that somebody else is going to take over point leadership organizationally. I'm not talking about executive pastor. That's a role that I'm not talking about. I'm talking about point leadership of the church. If you're talking to people in existing models and the pastors, they're like, "Whoa, what am I doing wrong?"
Jeff: It's like, "Okay, I'll work 90 hours a week then. I'll just buckle off [inaudible 00:20:38]." It's like, "No, no. No. How about instead of maybe working even 40, why don't you budget in like 28 to work?" Here's the thing about being a pastor. If you budget in 20 hours to work with all the stuff that how life happens, things are going to come up. Somebody's going to get sick. Somebody's going to die. Somebody is going to have a crisis, some situation. To have that margin built into your life as somebody that's always caring for people, frontline soul care things, let's not budget pastors out at 60 hoping for 80.
Jeff: Let's budget pastors at 20 hoping that maybe they can functionally handle 40 or 45.
Lianne: This is a call to action too for people that maybe have the gifts of leadership within the church that are sitting on the sidelines. It's a call to say, "Hey, there's a spot for you within the church to use your God given gifts of leadership to take off some of the weight that the pastor's carrying so that they can truly focus more on soul care, and the people with the gifts of leadership can focus on leadership and organizational care."
Jeff: Again, so biblical. I mean, you talked about the body of Christ and the hands and feet. We can talk about how Journey fits into that a little bit. Lianne, I want to go back to your comments there about how good they were of people need. I think this really does start with people that the pastor trusts, people coming around that pastor and just saying, "Hey, this is something different we're talking about here. This is a hypothesis that needs to be tested. It's not based on just butterflies and unicorns. It's based on the Bible. Like, how can we live out the Bible today? Romans 12 kinds of things, leaders lead. Teachers teach."
Jeff: To have those conversations and just say, "We care about you, but here's how it could look if an organizational leader ran point, and let's at least start the discussion. Let's start talking about that." That's a really good point you make is just to have those conversations and not as hammers like, "You're not doing a good job," but as, "Hey, we all need to come together and serve out of our strengths and to do this well, because at the end of the day, this isn't about just an organization. It's not just about marketing and making more money. This is about God's church and how we can steward and care for that in a healthy way."
Lianne: I am anxious to know how Journey ties in with all this.
Jeff: Well, here's the tie. Again, I want to go back now if by some miracle, there is still somebody listening that hasn't crossed the line of faith and they're like, "Man, okay, that's nice all that church talk and pastoral talk and leadership talk, but I'm the guy or gal that keeps driving by the churches. I have really no interest in this whole topic at all." Well, here's where hopefully the interest is you have a wonderful life that's been given to you, and it is a limited time here on earth. Whether you believe in God as the creator or not, I think we can all agree, we all have a limited time here on earth.
Jeff: Anybody listening to this, wherever they're at on their faith walk or lack of faith walk, can jump into coaching and they can jump in with somebody else, and just start where they are starting at, wherever that is, and share their story, look at their strengths, look at their weaknesses, and they can just begin that conversation to say, "Okay, how has God wired me up? Even if I don't believe God maybe wired me up, what are my strengths? What are some limitations or weaknesses? What's my view of the world? What's a healthy Christian view of the world?" Then to take a step and say, "Okay, what are one, two, or three next steps then that I can take?"
Jeff: It's that very relational one-on-one step. That would be the first thing that somebody can do.
Lianne: Purpose, you have a purpose here. Your life is for a reason.
Jeff: Exactly, and getting a sense of that. That's the first step. The second step then becomes this coaching champion. People who have crossed with a lot of faith, they're healthy. They're solid. They're growing. They say, "Wow, this coaching thing, this is really neat, seven sessions getting together with somebody. I want to do more of that." They're like this coaching champion, so they take this out and they share it with other people and they coach another person in the next six months and then somebody else and somebody else.
Jeff: All of a sudden, they're just coaching a lot of people. They're this coaching champion. They're like, "Wow, I'm just going to come alongside people, and I'm not the expert. I don't have… We're all on this journey together. I'm not this expert, but at least I'm willing to listen." There's this process that you we've put out there that people can follow. That's the next step is that coaching champion. The third step would be these leaders lead this person, this guy that was saying, "Okay, I'm going to really step up and look at being that point person at a church big or small," because there's a lot of organizational leaders out there that have had organizational leadership experience with smaller kinds of organizations, so that might fit better."
Jeff: Well, maybe not, but it might fit better with a smaller church. There are some really big churches out there, right? There are some what we call mega churches, but there are some organizational leaders that have had very effective, proven results with huge business marketing outside the church organizations. It could even be the guys who run a chapter of the United Way had 200 staff that he supervise, so smaller organizational leader, bigger organizational leader. Either way, they can apply that acumen to that small, medium, large church.
Lianne: Let's say that I have the gifts of leadership, but I don't know how to get started with church. Where do I fit in? Where should I go and how should I get started?
Jeff: Well, and this will probably sound like a broken record as we do more and more podcasts, but it's a boring next step, but reach out however you reach out, through the Journey website, through… I think there's a phone number on there, through whatever, reach out, and let's talk about you, the person who is now going through the coaching. I had a conversation today. What people tend to do is a lot of people, and I'm not saying everybody, a lot of people look at the material and go, "Oh wow, this is like these."
Jeff: It's not huge, right? It's like 80 pages or something like that. There's these seven sessions like, "Oh yeah, this is really neat, and I'll go look at it." I say to people, "Well, that's fine. You can go look at it, but then bring it back and either give it back to me or experience the coaching. Don't just put it on a shelf because we don't write this material so that somebody can put it on the shelf and it can be on their big bookshelf with the other 800 books there." This is really the experience in it.
Jeff: The specific answer that will be always the answer when somebody asks what do you do next is go through the coaching with somebody, experience it, and take that chance. It's something that I was sitting here listening when we were doing an earlier podcast where there is talking about sharing stories. I don't think I've ever talked to anybody who has said, "Hmm, sat down with you, Jeff. Shared my story. Oh, I've been there, done that. I've done that so many times throughout my life. It's just what's different about this journey thing than anything else I've gone through?"
Jeff: I mean, that's zero. People just don't have the opportunity to sit down with another person and actually have them with open ears listen to their story. I mean, that's a pretty cool thing in and of itself. Even if you don't go through the whole thing, you don't have to make it like nobody here today needs to make a commitment for the next decade to lead their church. Nobody needs to make a long-term commitment to lead other people into coaching. Nobody listening even has to make a commitment to accept Christ or even become a Christian. Don't even…
Jeff: Forget about all of that stuff. Just make a call. Find out more about the coaching and just sit down for that initial time where you just hear that person's story, what coaching is about and then go from there. Take it a step at a time.
Lianne: Awesome. Our time is coming to an end so we'll wrap it up. We have a few things left to do. One of them is I want to thank Jeff for bringing this topic and sharing insights that you have, and Annie for taking time out and being part of this conversation. I'd like to continue the conversation after we even go off the air. I have a couple of questions to ponder. The first one is are you a pastor carrying the weight of leading in all areas of your church? The second question is are you a leader and do you have talents and gifts that you can share and maybe step in and come alongside your pastor and step up and offer to be a leader?
Lianne: If you're in either of those two categories, it might be nice to just do a little exercise. Make two columns. One of them would be pastoring or shepherding, and one of them would be leader or administration. Maybe separate out some duties and start to look at what types of things could be carried in a community manner rather than just piling on to one person. The third thing is if you are interested in Journey Coaching in either of those two categories or you are a listener out there who just is interested in Journey Coaching, please reach out to us and find out more.
Lianne: It's been great having this conversation today and having you listening. Bye.
Jeff: Bye.
Announcer: Thank you for listening. Tune in next time and make sure you like and subscribe. Visit us at journeycoaching.org, and check us out on Facebook and Instagram. Start your own journey at journeycoaching.org.