How to Reconnect with Your Partner Post-Baby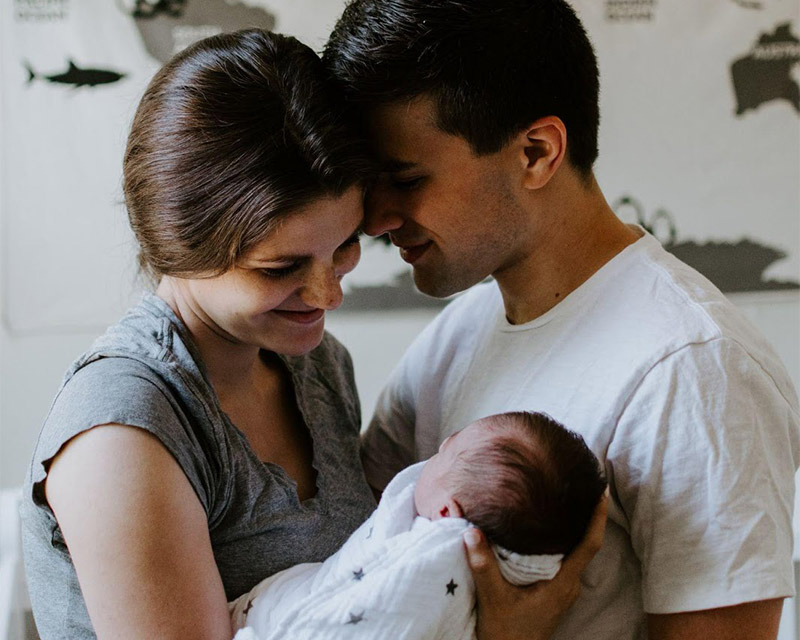 Bringing a baby into the world is hard work, but raising little ones – especially the first few weeks – can be even more challenging. All new parents know that sleepless nights and a hyper-awareness of every perceived danger are only two of the highlights.
Another is feeling like you're a planet away from your partner, even as you work together to care for your baby. To help remedy that disconnect, check out these simple tips that work even if you're absolutely exhausted, courtesy of Journey Coaching.
Pick a Distraction to Share
Whether it's up-all-night feedings or floor-pacing soothing, there aren't many free moments for new parents to relax. However, sometimes what you do need is a distraction that you can engage in while caring for your baby.
Choosing a distraction you can share is one way to bond while catering to your newborn's needs. You might binge-watch a new television series – if either of you falls asleep, playing catch-up can be the duty of the still-awake partner.
Or, you may prefer reading aloud to one another or listening to an audiobook. Bonus points if you're reading parenting-related books that are either hilariously relatable or helpful while you're in the trenches. Something you can share – apart from diapering updates and feeding reports – can help you feel closer to your partner even as you both feel like zombies.
Take It Easy with Intimacy
Intimacy can be a challenge for new parents, but there's no rush when it comes to the physical side of things. Your doctor will likely recommend abstaining for at least a few weeks anyway, though Mayo Clinic says the recommendations vary widely. In the meantime, consider other ways to connect that are less stress-inducing.
Something as simple as taking time to embrace your partner before bed at night can help you feel closer to them. Sitting down for a meal together – or sharing a dessert – is another way to have that low-key connection that may be missing when one of you always has a babe in arms.
And if you're ready for something a little flirtier, it doesn't take much effort. Heat things up just a bit with a flirty nightgown that also doubles as nursing-wear, and you might feel ready for more than just a midday nap.
For sleep-deprived new parents, it can feel overwhelming to be at home, alone with the baby. One way to start feeling more like yourselves again is by connecting with sources of community support. From reaching out to friends and family to sourcing a mentor you can call for advice, leaning on others can help release a bit of the new parent stress you're likely experiencing. Plus, if friends or family can rock the baby while you and your partner step outside for some fresh air or sit down for a meal, it's well worth reaching out.
Though your relationship is a top priority – along with the wellbeing of your baby, of course – "me" time is an essential factor in the healthy relationship equation. After all, you need some time to feel like you before you can give any part of yourself to your partner.
Especially after a traumatic birth experience, it's important to step back and breathe for a bit on your own. Even a few minutes at a time can help you refresh and reset for interaction with other humans; you'll have less time than before, but those minutes are precious. Take a shower, grab your favorite snack, or hop on social media for a few minutes of entertainment.
When you reconnect with your little family, you'll feel that much more "normal" as you navigate the new parenting journey. Plus, research suggests that parents with more support become even better parents.
It's not easy to make time for yourself and your partner with a new baby at home. However, with these tips, you can carve out at least a few minutes for "couple time." Getting through the first few months will be a challenge, but working with your partner ensures you'll eventually find your parenting groove together.